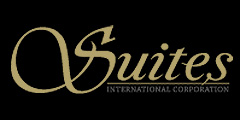 Suites International Corp, positioning ourselves as a world's leading hospitality supply organization which has established a successful and proven record.
Suites is part of the O&G Ventures group of companies, which substantially operates in the hotel investment sector. This provides a deep understanding of the hotel operational needs and what quality products are required. Guests today expect more than simply good service and an attractive clean hotel; they need to be assured of quality and efficiency of all products used in the hotel.
Suites products are manufactured with an understanding of what a guest expects; a scientific technology to address all economic and environmental requirements as well as ensuring the highest level of guest comfort.
Suites in-room safe is the ideal for combining smart and International design which is the best choice for the most demanding hotels to secure guest's belonging. With the distinctive design and high-Tech industry leading high-quality safe platform, Suites in-room safe will bring reliable experience to your guest and taking the user-interface experience to a new level.

More Detail /p>